Adapting a local oasis to fight the climate crisis
With more than 2200 trees in the neighbourhood's public space, Dordrecht's Wielwijk is already a green city district. The spacious public areas, large number of mature trees, and introduction of a series of special park spaces make the district distinctive in the city and beyond.
Due to the park's geography and the area's old layout, Wielwijk has been subject to high traffic, air pollution, and water management challenges in the parks over the years. Back in May 2007 the vision for Wielwijk, 'Wielwijk Strong and Resilient', was adopted as a joint product of the district residents, Woonbron, and the municipality of Dordrecht, to address these challenges. The vision proposes a number of interventions that accentuate the original design of the district and give new meaning to the green character of the area.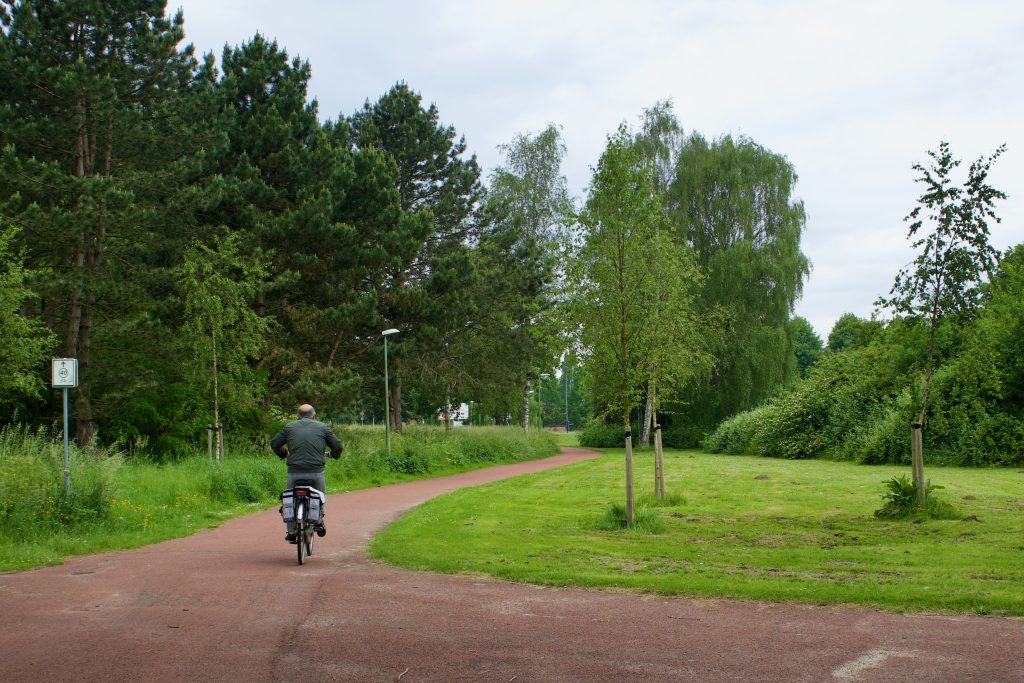 What started as an effort to secure this green space against environmental threats has grown into a movement centred on community and climate. Projects like LIFE CRITICAL have added considerations like biodiversity to this work and will continue to develop and implement this knowledge in the park and beyond. A careful redesign of existing profiles, preservation of as many trees as possible, and a sustainable design of the park ribbon are now crucial to the success of the 2007 vision.
Why Wielwijk?
Dordrecht's Wielwijk Park is nestled between a main highway, several local schools, and many homes. As a green hub that can be accessed by the community from all directions, the park holds great potential to be an oasis for locals escaping rising temperatures and the air pollution of busy streets.
This accessibility is a purposeful part of the area's design. Being able to step out one's front door and walk through a green space without crossing any roads brings many benefits to the community – from increased road safety and protection from pollution to enhanced mental and physical wellbeing. Sustainability is a leading theme in the restructuring operation in Wielwijk. The title of the vision says it all: the renewal should make the neighbourhood future-proof, 'strong and resilient for centuries to come'. The gradual renewal of the district is ideally suited to apply green innovations. This can give the district a green reputation that is not only based on the trees and lawns present, but also on climate adaptation measures.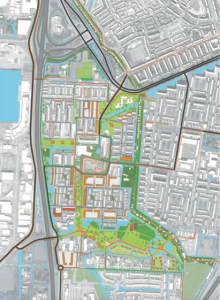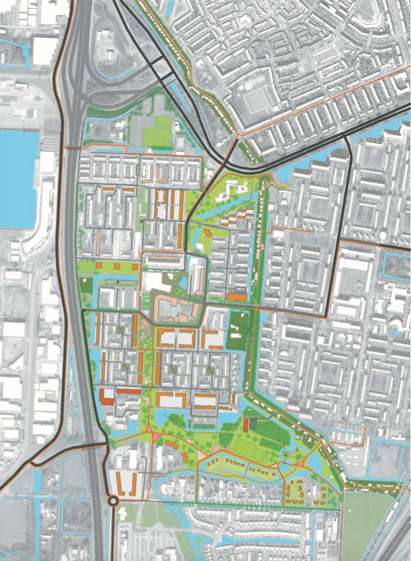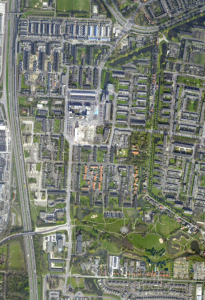 The LIFE CRITICAL Approach
Citizen engagement is central to LIFE CRITICAL's approach. Local governments need to make informed decisions before acting, and residents can provide information on their challenges and needs that is essential in this decision-making process. The Wielwijk area's history of co-creation, particularly with their master plan that was developed together with locals, makes it a perfect location for our project.
Some ongoing activities that engage the community include the installation of a tiny forest. Every tree in this forest is planted by a child from the neighboring school, which strengthens the area's biodiversity and gets kids interested in nature from a young age. Additionally, a field has been installed by the Cruyff Foundation to host free weekly activities, such as football, for children who otherwise wouldn't be able to access these opportunities.
In tandem with citizen engagement, Wielwijk is actively working on climate adaptation measures. The park's design considers many factors: butterfly- and bee-friendly flowers, protecting old trees, connecting waterways for an open system, and creating a range of grassy areas, from cleared grass for community activities to tall grass for animals and insects. To monitor the impact of these measures on air quality, sensors have been strategically placed – some by the road, some by old trees, some by playgrounds.
Wielwijk Park's Future
Though rooted in a green past, Wielwijk is growing towards an even greener future. The key elements of their success are their focus on sustainability and collaboration with locals.
All activities in the park have the same goal: to climate-proof the area while strengthening the community. For other cities with the same objectives, it is essential to keep environmental and public health at the core of their decisions and to involve citizens in their decision-making processes.
Interested in learning more about urban climate adaptation? Get in touch!